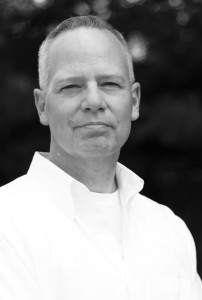 As a Licensed Clinical Social Worker, Certified Governance Risk Compliance Professional, and a seasoned behavioral science professional with over twenty years of experience, I have served as an analyst, interventionist, and human behavior consultant in corporate, financial, and health-care settings, and I have achieved success facilitating positive change in multiple environments including publicly traded and privately held corporations, nonprofit organizations, and state government.
As a behavioral science professional with over 15,000 hours of experience in direct practice, I am comfortable in complex and dynamic settings. My clients value my effectiveness in turbulent, high-stress situations providing lucid, low-signature solutions that focus on protecting and advancing their interests. 
Currently my work is a unique blend of leadership development, risk management, and depth-psychology that is elegantly synthesized to provide comprehensive and holistic solutions for leaders that drive their organization forward. My practice is built on a solid foundation based in developmental psychology, systems theory, and object relations theory. My clients recognize that growth and risk are closely linked together, and the locus of all growth and risk rests with the behavior and performance of senior leaders.
In addition, I am trained in advanced crisis management through the Department of Treasury – Federal Law Enforcement Training Center (FLETC) and has been certified in mediation, conflict resolution, and hostage negotiations through the Illinois Department of Corrections. Additionally, I am trained on Insider Threat Vulnerability Assessments (ITVA) through the Carnegie Mellon University SEI-CERT program.
By utilizing a broad range of disciplines, I am able to provide bespoke solutions that are individually tailor to the needs of each situation and designed to facilitate growth and mitigate risk at the highest levels. I believe the hallmark of my work is built on my deep intuitive understanding of leaders and a recognition that growth comes from the inside out and that this growth unfolds in the context of a solid constant relationship. My practice provides this constant relationship that allows each leader to consciously unfold and come to understand the true nature of their wisdom, power, alignment, and balance.